Preview: Led Zeppelin IV Reissue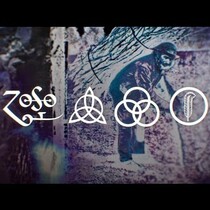 Posted September 4th, 2014 @ 7:17pm
Can't wait for this!
Jimmy Page will give us another two installments in the Zeppelin catalog reissue campaign, Led Zeppelin IV and Houses of the Holy, on October 28th.
Here's a preview for Led Zeppelin IV, which, according to the description on Youtube, will include additional companion audio of unreleased versions of every song on the studio album!