12 Guitars of Christmas with Nicko McBrain!!!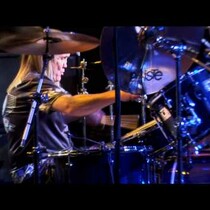 Posted December 9th, 2013 @ 4:07pm
We're gearing up for this Friday's "12 Guitars Of Christmas" event, scheduled for this Friday, December 13th at PGA National Resort from 6pm-8pm! We've got your chance to score some great autographed guitars, including: Sammy Hagar, The Back Crowes, Stone Temple Pilots with Chester Bennington, Alice Cooper, Candlebox, Slaughter & More!
Plus, our good friend Nicko McBrain (drummer for IRON MAIDEN) will serve as the co-host of this year's event, so it's gonna be great!!! Can't decide if I'm going to be more excited to see Nicko, or get my Sexy Santa picture taken with the Gater Girls. Anyhow, check out all the details & see pics of all the guitars we're giving away by CLICKING HERE:
Here's some footage of Nicko McBrain tearing up the drums as he performs to "The Trooper" during a Guitar Center Drum-Off: